PICO Genesis is a revolutionary application of the enlighten SR laser system that safely and effectively shatters unwanted pigment or ink from unwanted tattoos, while inducing dermal disruption and dermal remodelling for true skin revitalisation.
Suitable for:
Mottled pigmentation
Melasma
Solar lentigo (brown lesions)
Unwanted tattoos
Fine lines and photo-ageing
Treatment with PICO Genesis is not recommended while pregnant.
Melasma. Asian Female, 50+ years, skin type III. Video courtesy of Cutera.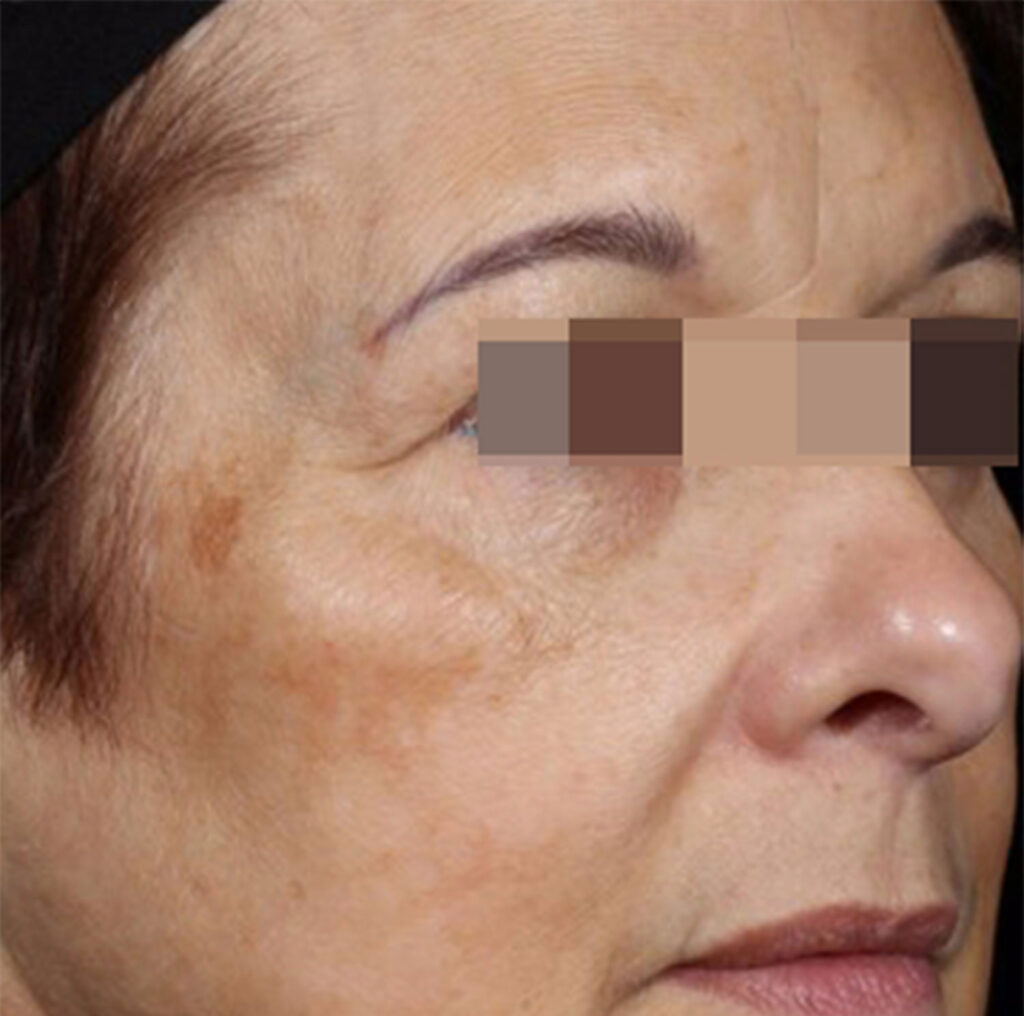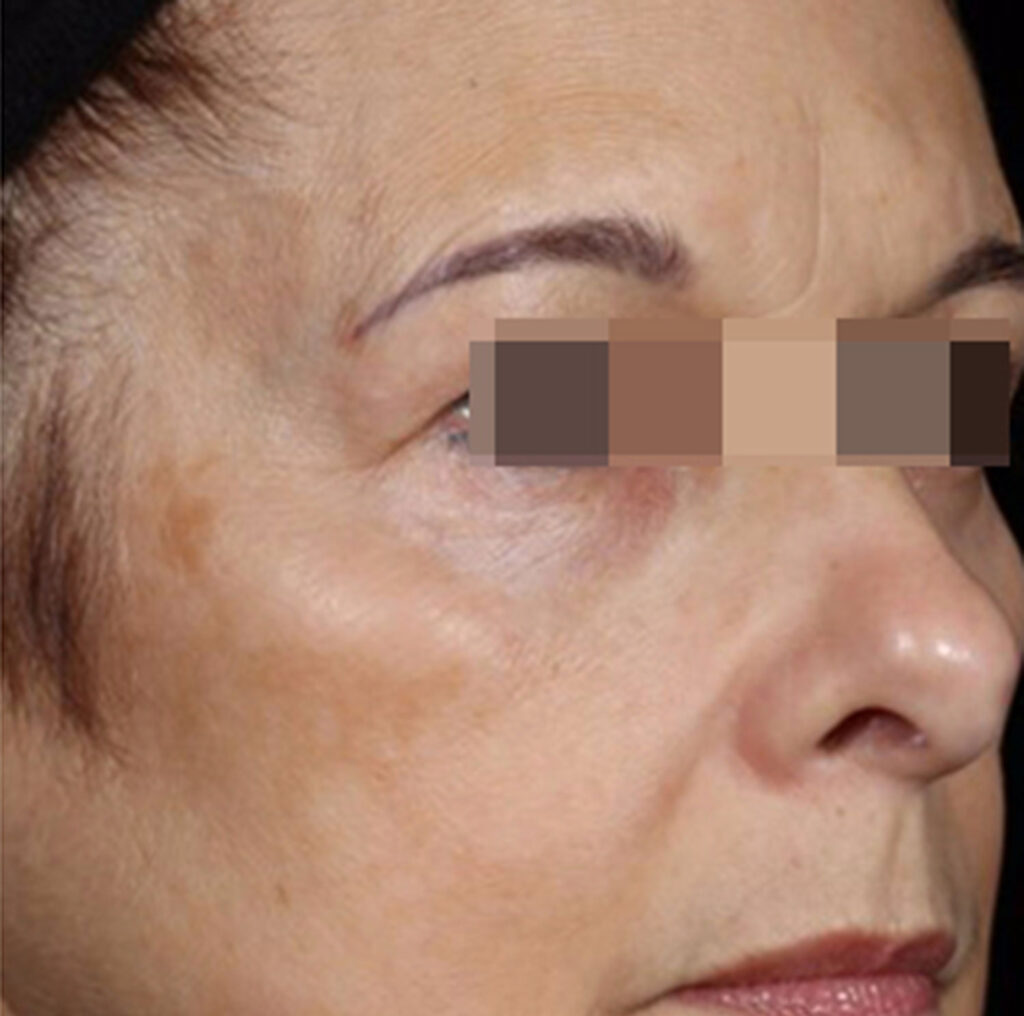 How does PICO Genesis work?
PICO Genesis combines the benefits of two ultra-short picosecond 1064 nm and 532 nm wavelength lasers.
These effectively target unwanted pigment or ink in the skin, while secondarily inducing collagen remodelling to improve skin texture and volume.
The picosecond short laser wavelengths translate to lower energy which minimises discomfort and downtime. The risk of post inflammatory hyperpigmentation is also significantly reduced and a broader range of skin types can be treated. Results can also be achieved with fewer treatments compared with other modalities.
When tattoo removal is performed, the laser will target all ink colours with the exception of blue and green.
How do I prepare my skin for PICO Genesis?
It is necessary to prepare the skin with Synergie Skincare for 2 weeks prior to treatment (except in the case of tattoo removal). This helps to remove dead skin cells and strengthens the skin, in turn decreasing healing time and improving results.
It is also important to minimise sun exposure for 2 weeks prior to treatment, and to remove any fake tan.
Prior to tattoo removal, skin should be clean shaven.
How many treatments will I need?
At Skin Lab by WPRS, the number of treatments is tailored to your needs. Most commonly, one to three treatments are recommended at intervals of four weeks for management of hyperpigmentation. Maintenance can be accentuated through the use of appropriate skin care and other treatments.
Tattoo removal generally requires one to a maximum of ten treatments, depending on the density of ink, how old the tattoo is, and the location of the tattoo on the body.
Your clinician will recommend an appropriate treatment plan.
What can I expect after my treatment?
Immediately following hyperpigmentation treatment, brown spots will start to darken and your skin will appear slightly red. A heat rash response (urticaria) is common and responds well to antihistamines and coverage with mineral makeup. This generally settles within a couple of days. Darkened pigment will exfoliate off the face within one week.
Immediately following tattoo removal treatment, the area will appear mildly red. Petechiae (red dots in the skin) may gradually appear, and less commonly bruising and crusting.
What do I use on my skin post-treatment?
To ensure proper healing and minimise complications, our patients follow their hyperpigmentation treatment with our Synergie post treatment kit. This kit is designed to protect and recuperate your skin. Containing your daily UV protective moisturizer with the anti-inflammatory zinc oxide, a calming facial oil and occlusive skin balm, this kit will allow you to get the most out of your treatments.
Tattoo removal treatments follow with Synergie's Occulsiderm, an occlusive skin balm ideal for soothing irritated, flaking and stressed skin. Occlusiderm is a natural barrier alternative to petroleum (Vaseline) and contains the active ingredient ricinoleic acid to protect, calm and hydrate damaged skin.