Laser Genesis is a gentle, anti-ageing laser that targets redness and improves the appearance of skin texture, pores and fine lines. This no-downtime, non-invasive and pain-free laser is suitable for all skin types and ages.
Laser Genesis is usually applied to the face and décolletage, but is also helpful in reducing redness in scars.
Suitable for:
Laser Genesis is suitable for all skin types and can specifically treat conditions associated with sun exposure and ageing, including:
Facial redness and telangiectasia (fine blood vessels)
Fine lines and photo-ageing
Enlarged pores
Rosacea
Scars – reduce redness
Treatment with Laser Genesis is not recommended while pregnant.
How does Laser Genesis work?
Laser Genesis works by gently and directly heating the dermis, in turn stimulating the production of collagen.
The gentle warming sensation experienced on the skin is described as relaxing by many patients and is not uncomfortable.
Visually, redness and inflammation are reduced, while texturally skin volume and firmness increases.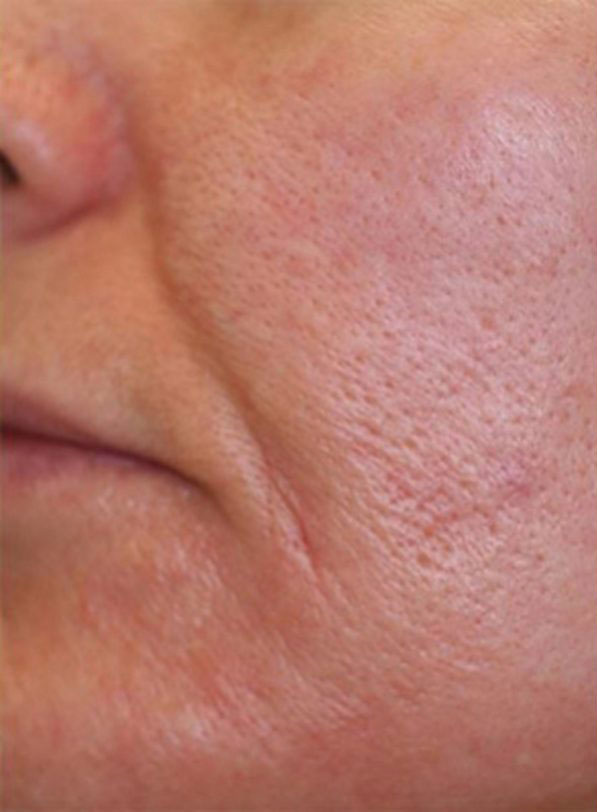 How do I prepare my skin prior to Laser Genesis?
It is ideal to optimise your Synergie Skincare (link to skincare page) regimen for at least 2 weeks prior to treatment. This helps to strengthen the skin and improve results.
How many treatments will I need?
While a visible reduction in redness and textural improvement can be appreciable after just one treatment, these results are subtle and four to six are generally recommended at intervals of four weeks.
What can I expect after my treatment?
Afterwards, your skin will feel warm and look mildly pink. This settles over a few hours, however, mineral makeup can be applied to cover if necessary.
What do I use on my skin post-treatment?
Your normal skin care regimen can continue.
This visit is the perfect time to check in with the Skin Health team to assess and optimise your home skin care regimen.