Particular fat pockets in the body can be resistant to shrinkage when dietary changes are made, exercise is increased and weight is lost.
Areas commonly affected include the submentum ("double chin") and genetics often play a role.
Fortunately, non-surgical contouring of these areas is available with the Ultraformer III.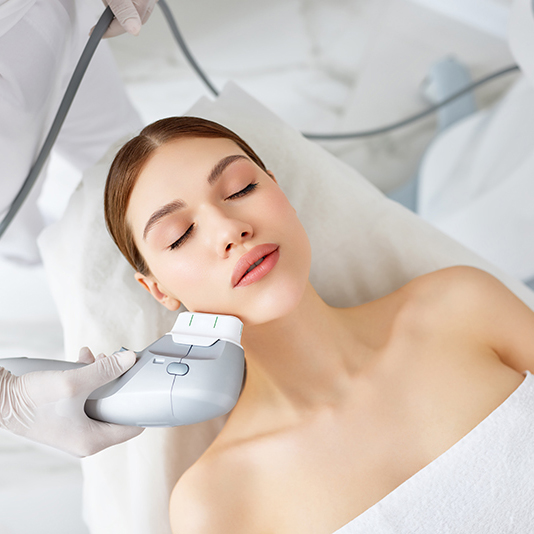 Ultraformer III is a TGA registered, medical grade device for skin and tissue tightening of the face, neck and body. Suitable for: Sagging of the lower face and neck, skin laxity of the face, neck and body, small fat pockets, for example, "double chin". Treatment should be avoided in pregnancy.
Learn More