In the skin's mid layer, the dermis, cells called fibroblasts are responsible for producing two critical structural proteins, collagen and elastin.
While collagen provides strength, elastin provides elasticity, allowing our skin to stretch and then snap back to its original shape.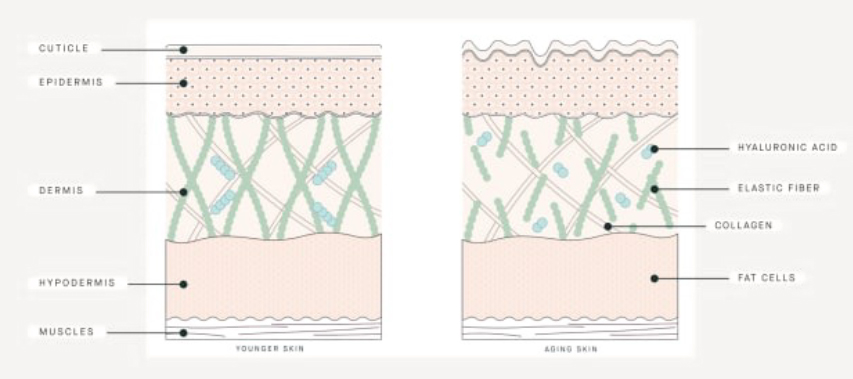 As we age, the production of collagen by fibroblasts becomes less efficient. Our existing collagen and elastin supplies are also damaged by free radicals, UV exposure and the other stresses of daily living.
This leads to sagging of the skin, lines at rest and papery thin skin.
Ultraformer III HIFU offers a non-invasive solution, utilising heat to help tighten and lift the facial muscular layer and reawaken the fibroblasts, improving the production of collagen.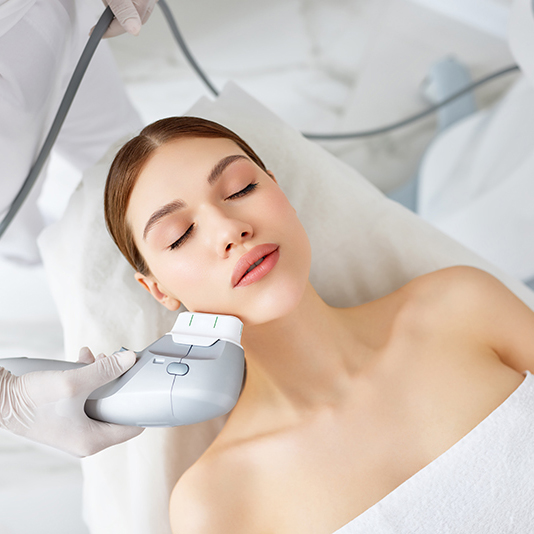 Ultraformer III is a TGA registered, medical grade device for skin and tissue tightening of the face, neck and body. Suitable for: Sagging of the lower face and neck, skin laxity of the face, neck and body, small fat pockets, for example, "double chin". Treatment should be avoided in pregnancy.
Learn More