Green Genesis is a variation of the traditional Laser Genesis procedure using a micro-pulsed 532 nm wavelength on the Excel V+ laser system. It is designed to address diffuse redness and superficial brown pigmentation.
Green Genesis can be performed alone or in combination with Laser Genesis, which uses the longer 1064 nm wavelength to target vascular lesions, deeper brown pigmentation, and induce collagen remodelling. These procedures, independently or in combination, are fast, comfortable, and have no downtime.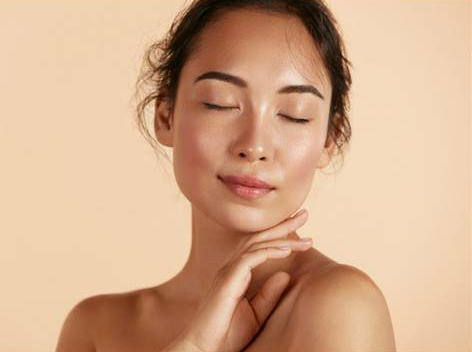 How do I prepare my skin prior to Green Genesis?
It is ideal to optimise your Synergie Skincare regimen for at least 2 weeks prior to treatment. This helps to strengthen the skin and improve results.
What can I expect after my treatment?
Afterwards, your skin will feel warm and look mildly pink. This settles over a few hours. Mineral makeup can be applied to cover if necessary.
How do I prepare my skin prior to Green Genesis?
Your normal skin care regimen can continue.
This visit is the perfect time to check in with the Skin Health team to assess and optimise your home skin care regimen.
How many treatments will I need?
While a visible reduction in redness and textural improvement can be appreciable after just one treatment, these results are subtle and four to six treatment sessions are generally recommended at intervals of two to four weeks.