Ultraformer III is a TGA registered, medical grade device for skin and tissue tightening of the face, neck and body.
Suitable for:
Sagging of the lower face and neck
Skin laxity of the face, neck and body
Small fat pockets, for example, "double chin" and arm pit folds  
Treatment should be avoided in pregnancy.
Ultraformer III applies 65-75 °C of high intensity focused ultrasound (HIFU) to the specifically targeted layer of skin tissue, creating coagulation at that layer, but without any damage to the surrounding area or the skin surface.
Collagen production increases in the next 6-12 weeks resulting in a tighter, more contoured look that can last over 12 months. The result, over time, is natural skin lifting, tightening and rejuvenation.
When the facial muscular layer is targeted (superficial musculoaponeurotic system, SMAS), HIFU has a tightening effect on the muscle that can achieve lifting of lower face and submental area.
When the heat is "macro" focused and directed more widely and deeply, fat pockets on the body such as double chin fat can be targeted. HIFU is not the treatment of choice for significant fat reduction (beyond a "pinch test" of 2.5 cm).
Where there is significant submental fullness ("double chin"), HIFU can be beautifully combined with fat dissolving injections. This combination facilitates successful reduction of the fat followed by tightening of any loose skin left behind when the fat is removed.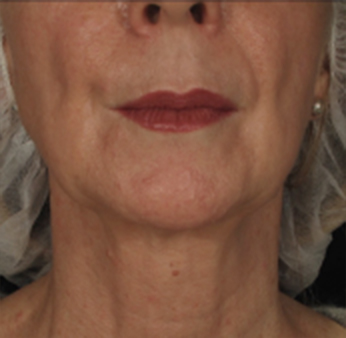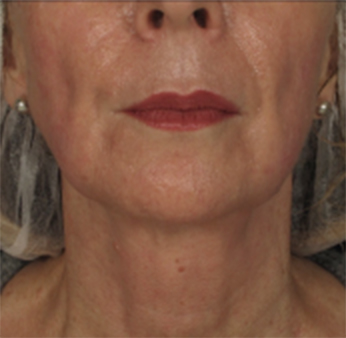 How do I prepare my skin prior to HIFU?
There are no specific topical skin care preparations required for HIFU, as the energy as delivered deep to the skin's surface.
Treatment should distanced from anti-wrinkle injections by 2 weeks and dermal filler by 4-12 weeks.
How many treatments will I need?
When face lifting is targeted, one to two HIFU treatments are recommended, 3 months apart. This is determined based on the degree of sagging of the lower face – "mild", "moderate" or "severe". A maintenance treatment may be provided every 1 to 2 years.
When skin tightening is the intention, three treatments are recommended, 4 weeks apart, with maintenance treatment at 6 months if required.
What can I expect after my treatment?
Most people can return to their regular activities immediately following the treatment. Temporary redness of the skin will fade within an hour. The treatment area may be mildly swollen and this generally settles over the following week.
The treatment area may be mildly tender to touch about 2 days following treatment. This gradually settles over the following week.
You should avoid exposing your skin to extremes of heat and cold (wash your skin with cool water) and keep well hydrated.
Following treatment, your skin should feel tighter, smoother and more youthful. Over time you should notice additional tightening. This is because treatment stimulates ongoing collagen remodelling, which tightens up the skin structure.
What do I use on my skin post-treatment?
We recommend protecting your skin with Synergie's UV protective moisturizer containing anti-inflammatory zinc oxide post treatment.
While the skin's surface is not targeted by HIFU, it may become sensitive due to the heat generated. Resting from active skin care for 5 days is generally advised.