Limelight is a medical grade, non-invasive light-based treatment for skin rejuvenation. The procedure offers the advantage of improving skin tone and surface imperfections associated with ageing and photo (sun) damage.
Limelight is ideal for any part of the face, neck and décolletage with redness or brown spots. Light brown spots, which were previously difficult to treat, respond very well to this treatment.
Skin Lab's Limelight treatment provides a non-invasive approach to skin rejuvenation, for correction of the following skin concerns:
Mottled pigmentation
Solar lentigines (brown spots)
Facial redness, including Rosacea
Facial Veins
Skin textural concerns
Limelight treatment is not recommended while pregnant.
Pigmented lesion and sun damage.  Caucasian Female, 50+ years, skin type II.
Video courtesy of Cutera.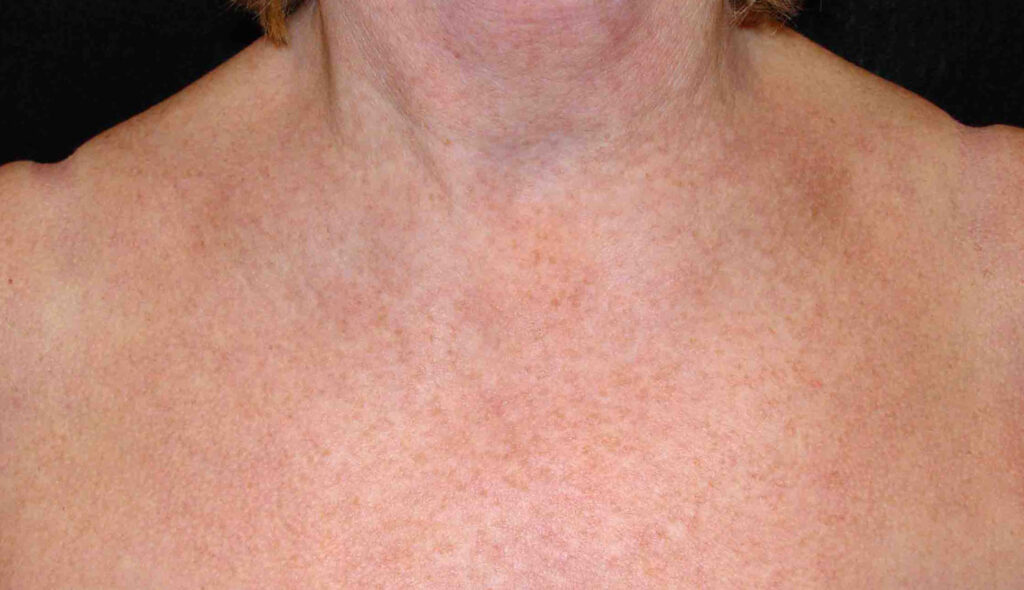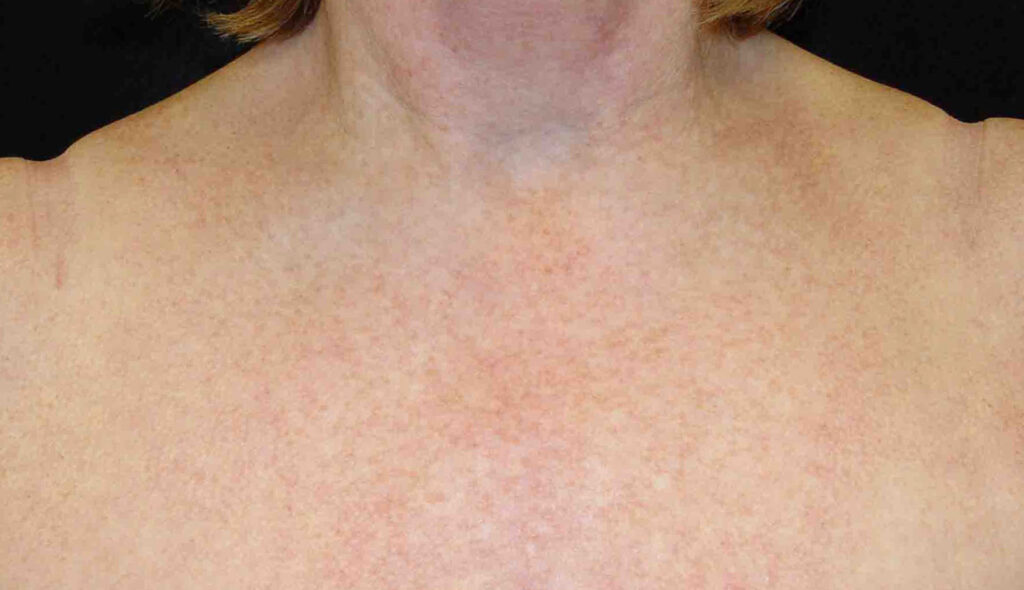 At Skin Lab, Limelight treatment is customised to selectively address brown and/or red pigmented areas on the skin. It is the heating of the pigmented brown or red cells that causes the therapeutic effect. As each pulse of light is delivered, patients will experience a mild pinching sensation.
Because Limelight also stimulates fibroblasts, collagen production is boosted improving skin volume and tightness.
How do I prepare my skin prior to Limelight IPL?
It is necessary to prepare the skin with Synergie Skincare for 2 weeks prior to treatment. This helps to remove dead skin cells and strengthens the skin, in turn decreasing healing time and improving results.
It is also important to minimise sun exposure for 2 weeks prior to treatment, and to remove any fake tan.
How many treatments will I need?
A series of treatments is generally recommended (usually a minimum of 2-3), depending on the treatment target, most commonly every 4 weeks. Maintenance can be accentuated through the use of appropriate skin care and other treatments. Your clinician will recommend an appropriate treatment plan.
What can I expect after my treatment?
Immediately following treatment, brown spots will start to darken and your skin may appear slightly red. The treated area may be mildly swollen for a few hours, up to a day following more extensive treatments. Redness can be comfortably concealed with mineral makeup.
What do I use on my skin post-treatment?
To ensure proper healing and minimise complications, our patients follow their treatment with our Synergie post treatment kit. This kit is designed to protect and recuperate your skin. Containing your daily UV protective moisturizer with the anti-inflammatory zinc oxide, a calming facial oil and occlusive skin balm, this kit will allow you to get the most out of your treatments.