Nd: YAG (Vascular) Laser is the ideal energy-based device for treating facial redness and veins. It is a safe and effective treatment, which is quick and has no downtime. Patients can relax as the laser delivers pulses of light energy, which is used to remove the blood vessel. This treatment is suitable for a variety of patients, including men and women, with light, tanned and dark skin.
Nd: YAG Laser is suitable for a wide range of skin types and conditions, and the treatment is customised according to your particular skin concern, including:
Rosacea
Telangiectasia (broken blood vessels)
Small spider veins
Vascular birthmarks and vascular lesions
Correction of scars (post-surgery or injury)
Nd: YAG Laser is not recommended for varicose veins, which are more appropriately managed at South Coast Vein Institute. (please link to south coast vein institute website)
Nd: YAG Laser is not recommended in pregnancy.
Nasal Telangiectasias.  Asian Female, 50+ years, skin type III. Video courtesy of Cutera.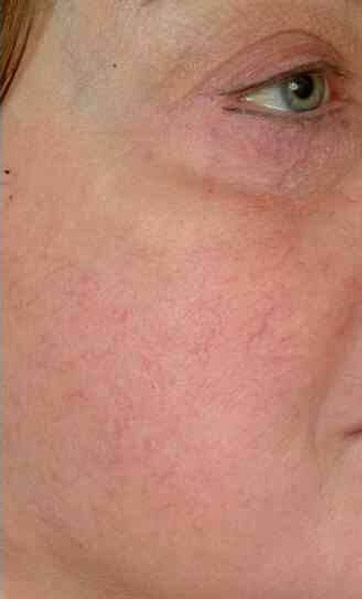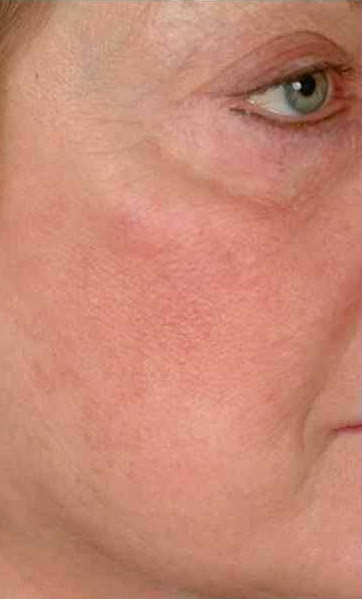 Light emitted by Nd:YAG Laser is absorbed by the skin's red pigment which results in elimination of blemishes, marks and the coagulation of blood vessels. The light emitted is also absorbed by melanin in the skin and can be an effective treatment for some forms of abnormal pigmentation (hyperpigmentation). As Nd:YAG is a long wavelength laser, it can penetrate into the skin's basal layers to target deeper vessels and areas of concern.
How do I prepare my skin prior to Nd: YAG?
It is necessary to prepare the skin with Synergie Skincare for 2 weeks prior to treatment. This helps to remove dead skin cells and strengthens the skin, in turn decreasing healing time and improving results.
It is also important to minimise sun exposure for 2 weeks prior to treatment, and to remove any fake tan.
How many treatments will I need?
At Skin Lab by WPRS, the number of treatments is tailored to your needs. Most commonly, one to four treatments are recommended at intervals of four weeks. Maintenance can be accentuated through the use of appropriate skin care and other treatments. Your clinician will recommend an appropriate treatment plan.
What can I expect after my treatment?
Immediately after your vascular laser treatment, the areas treated appear reddened and more noticeable than before. This lasts between 30 minutes and two hours, and is a normal part of the procedure. Mineral makeup can be used to cover these areas.
What do I use on my skin post-treatment?
To ensure proper healing and minimise complications, our patients follow their treatment from day 2 with our Synergie post treatment kit. This kit is designed to protect and recuperate your skin. Containing your daily UV protective moisturizer with the anti-inflammatory zinc oxide, a calming facial oil and occlusive skin balm, this kit will allow you to get the most out of your treatments.