Dr Emma provides revolutionary fat dissolving injections, which offer a permanent solution to improve the appearance and profile of mild to moderately severe submental fullness ("double chin").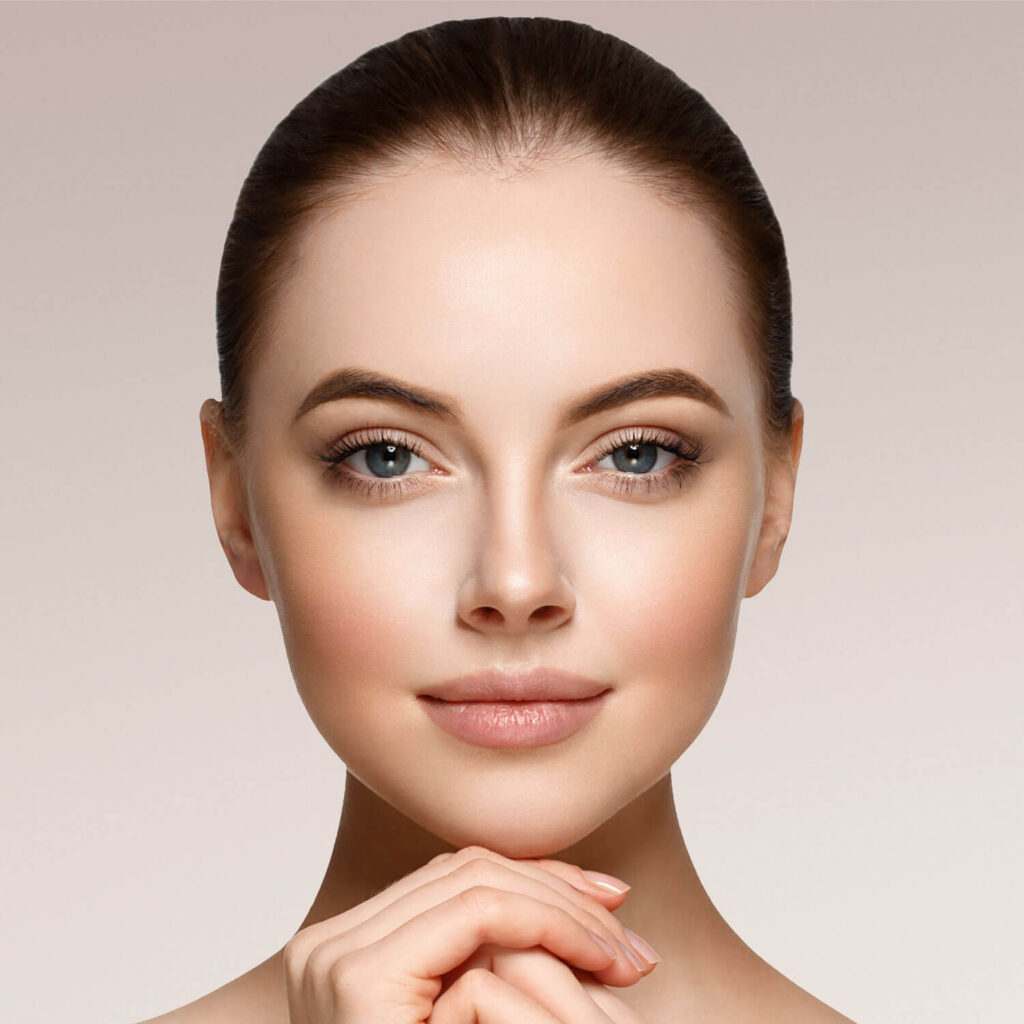 What are Fat Dissolving Injections?
Fat dissolving injections contain a synthesised form of deoxycholic acid, a product naturally found in the body that aids in the digestion of cholesterol.
When injected, deoxycholic acid lyses the fat cell wall, permanently destroying fat cells. Inflammatory cells are the recruited to the area to clean up the cellular debris and tighten the skin.  
What happens during Fat Dissolving treatment?
Dr Emma performs a thorough consultation and assessment to determine patient suitability for treatment. It is integral to ensure the submental skin has not been overly stretched and has good elastic recoil. This helps to ensure that the skin will tighten evenly as the fat breaks down and the treatment area heals.
A series of injections are directed into the submental fat under the chin following precooling to the numb the area. Local anaesthetic is also combined with the injections, helping to make the procedure minimally uncomfortable.
Treatments are sequential in nature and the number required depends on the amount of fat to be dissolved.  Dr Emma recommends at least 2 treatments, with some patients requiring up to 6 treatments, generally at 4 to 6 week intervals.
Results are not seen immediately, with visible reduction in submental fullness generally becoming apparent 3 to 4 weeks following the second treatment.
For some patients, Dr Emma may recommend additional high intensity focused ultrasound (HIFU) treatment utilising the Ultraformer III (link) to help tighten up loose skin left behind when submental fat is removed. The treatment options and costs are discussed in full prior to commencing any particular treatment course.
Dr Emma does not recommend treatment with fat dissolving injections in pregnancy or when breastfeeding
What are the side effects of fat dissolving injections?
Most side effects associated with fat dissolving injections are mild, temporary and associated with the important inflammatory response that assists with skin tightening. Dr Emma and her team carefully discuss these prior to treatment, including:
Warmth and redness – This occurs at the time of treatment and generally settles within 30 to 60 minutes.
Swelling at the treatment site – This occurs at the time of treatment and tends to peak at 72 hours. It is expected and indicates that the treatment is working. Dr Emma recommends that her patients rest at home following treatment and use cold packs to help with swelling if needed. 
Temporary numbness under the chin – This occurs secondary to temporary damage to the nerves that supply the skin and generally recovers within approximately 4 weeks.
Firmness under the chin – Some patients will feel firmness or 'induration' under the skin after treatment. This settles in the weeks to months following as the area heals and the skin tightens.