Injectable dermal fillers are used to replace or add facial volume. Dr Emma performs a detailed facial assessment prior to carefully planning her patient's individualised dermal filler treatments to achieve natural results.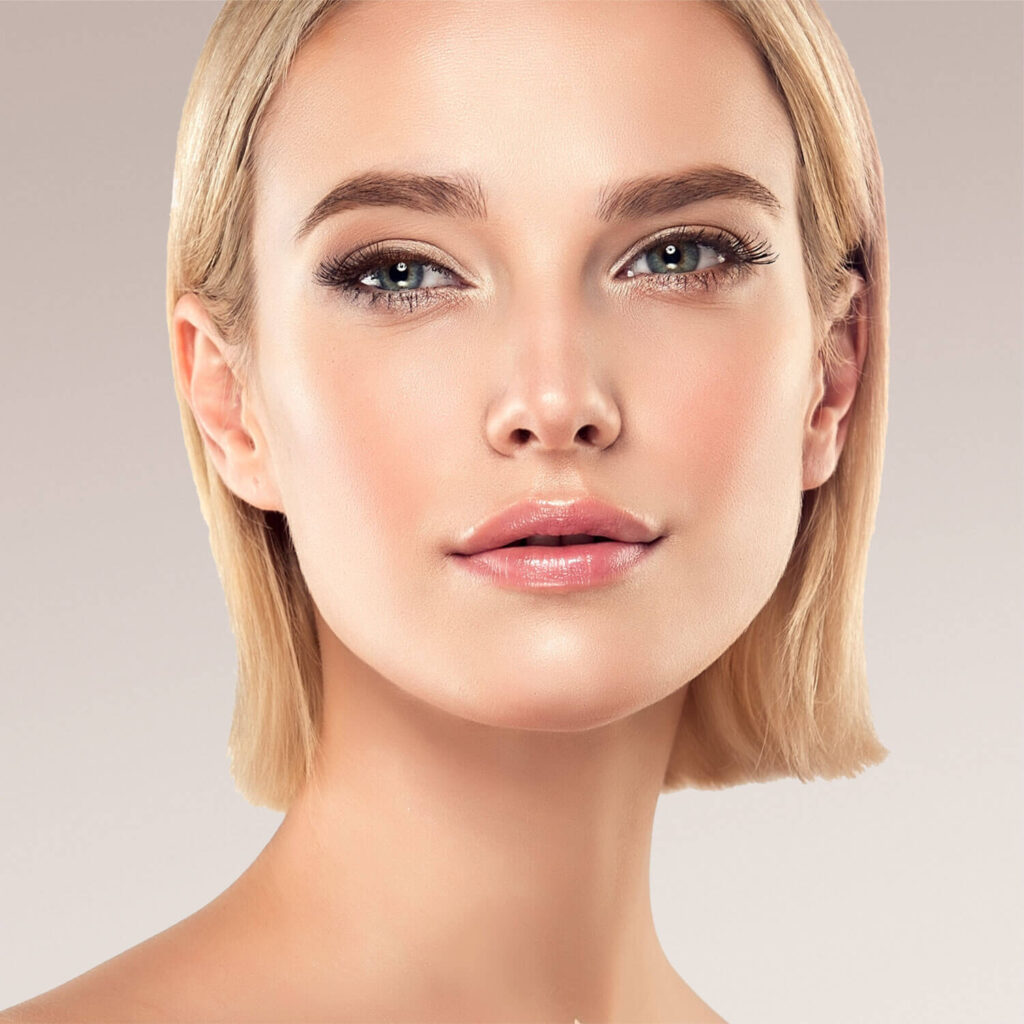 Dr Emma only uses non-permanent, hyaluronic acid dermal fillers, generally lasting between 6 and 24 months.
These dermal fillers are made of a synthesised, cross-linked form of hyaluronic acid, a complex sugar that attracts water and naturally occurs in the dermis. Local anaesthetic is added for comfort, and the fillers are made with different properties (for example, thick versus thin, hard versus soft) depending on how they need to perform when injected.
Hyaluronic acid fillers are considered safe as allergic reactions are rare and the filler can be dissolved if required.
At skin lab by WPRS Dr Emma uses only premium fillers with no compromise on results
What happens during a Dermal Filler treatment?
Following facial assessment, a treatment plan respecting her patients' needs and budget is devised by Dr Emma.
The skin is thoroughly cleaned and treatment areas marked before strategic injection, often utilising a combination of needle and cannula technique. A cannula is a fine blunt tube that helps to improve safety and comfort when Dr Emma is treating particular facial areas.
The procedure may take anywhere from 15 to 45 minutes, and aftercare is thoroughly explained. Dr Emma requests that her patients avoid make up for 12 hours and strenuous exercise for 48 hours. Dental procedures should also be avoided for 2 weeks before and after treatment to minimise the risk of bacterial contamination of the filler.
Treatment should also be avoided if there is any active skin infection, or if pregnant or breast feeding.
What are the potential side effects?
Side effects are minimal and generally temporary. Redness, procedural swelling, mild discomfort and mild bruising are common. Extensive bruising is less common.
Rarely, more serious complications may occur, including infection, inflammatory nodules, asymmetry, blocking of a blood vessel (causing damage to surrounding tissue or very rarely permanent visual loss).
How are Dermal Fillers used?
Following facial assessment, dermal fillers can be used to:
Restore facial shape and volume, for example in the cheeks, jawline, chin and temples.
Soften hollows under the eyes ("tear trough").
Smooth medium furrows, for example nasolabial folds.
Gently rehydrate and plump lips.