Dr Emma offers advanced injecting techniques, using anti-wrinkle injections to deliver outstanding results for the treatment of facial ageing, headaches, jaw clenching/teeth grinding, facial slimming and skin texture.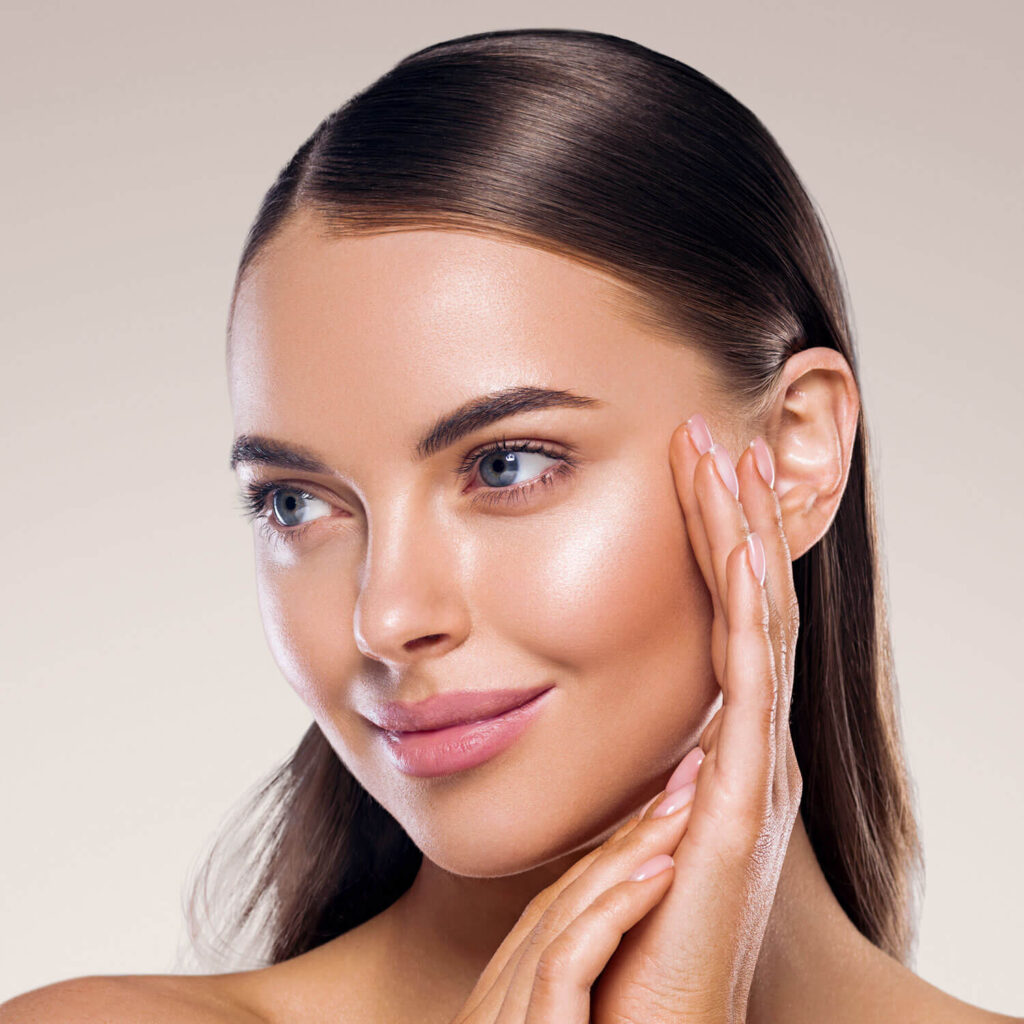 What is an Anti-Wrinkle Injection?
Botulinum toxin A is a bacterial toxin that, when injected into a muscle, acts as a neuromuscular blocking agent.
When injected into facial muscles, botulinum toxin A helps to soften expression lines and wrinkles. Regular treatments can help to prevent signs of ageing.
Where are Anti-Wrinkle Injections used?
Skin wrinkles:
Anti-wrinkle injections are commonly used to address expression lines involving the frown, forehead and around the eyes but may be used in other parts of the face based on patient assessment and need, including the chin and to soften down-turned corners of the mouth.
Jaw clenching and Bruxism (teeth grinding):
In addition to their use in facial rejuvenation, anti-wrinkle injections can be injected into the facial muscles associated with jaw clenching to reduce teeth grinding and clenching. These treatments reduce dental wear from excessive grinding and can provide significant relief from troublesome migraines related to jaw clenching. Results can last from 3 to 12 months.
Facial slimming:
When treated for excessive jaw clenching secondary to masseter hypertrophy (enlarged jaw muscle), patients experience the additional benefit of facial slimming as the over-sized muscle relaxes. 
Hyperhidrosis (Excessive sweating):
When delivered more superficially into the skin, anti-wrinkle injections successfully reduce the activity of excessive sweat glands back to normal levels.
Dr Emma commonly treats patients with excessive facial sweating.
Axillary (underarm) hyperhidrosis is referred to WPRS where the treatment is subsidised by when Medicare when delivered by a dermatologist (please link to WPRS dermatology section on hyperhidrosis).
What happens during an Anti-Wrinkle Injection treatment?
Following a thorough consultation and assessment, baseline photography is obtained. The skin is gently cleaned and marked for injection, before delivery of botulinum toxin A via tiny insulin gauge needles for maximum precision and minimum discomfort. Cool packs are applied in certain areas to reduce the risk of bruising.
After injection, muscle relaxation starts to take place within 2 to 3 days, up to 14 days for full effect. Treatment typically lasts 2 to 4 months but depends on the dose administered and the frequency of treatments.
Anti-wrinkle injections are often used in combination with dermal fillers for complete facial rejuvenation.
Treatment should be avoided when pregnant or breast feeding.